Jessica Hill graduated earlier this month with a Bachelor of Social Work from Laurier's Brantford campus. Hill is a matriarch with three children who is from Six Nations of the Grand River. She is Mohawk Nation and her clan is Turtle, and she honours both her Haudenosaunee and Anishnaabe lineage. Her maternal line is from Six Nations and her paternal line is from Mississaugas of the Credit. Hill grew up on Six Nations of the Grand River and was raised by her hero, her Mom.

Can you tell us a bit about why you came to study at Laurier?

I chose Laurier because it's located close to home and that has been most convenient while raising my children. I majored in Social Work and minored in Indigenous Studies; it was the best combination and I learned so much about myself during my studies. An accomplishment that once seemed so unreachable for me.   

What is one of your favourite Laurier memories?

One of my favourite memories at Laurier was being involved with the Indigenous Student Association and assisting with organizing a year-end supper and social at the One Market building. In collaboration with the Indigenous Student Centre and The People of the Longhouse class with Professor Joan Miller, we thought it would be a great way to bring people together with some great food and traditional social songs heard on the grounds of the old market square. There were about 70 people in attendance sharing traditional fare catered by Clint Atkins and his team along with Cam Hill and Cleveland Thomas and their young group of singers. It was a great time and felt so good to have everyone together in celebration and success, Haudenosaunee style.  It was a perfect way to close the semester and my final term in the BSW program. Such a great memory I will always carry.


What are your hopes and dreams for the future?

I'll be continuing my studies at the Kitchener Campus in September 2023 with the Master of Social Work Indigenous Field of Study. I am both honoured and humbled to be accepted into the program. I read some of Dr. Kathy Absolon's work while in my BSW studies and I was wowed! I thought: "How awesome would it be to mentor under Kathy and learn from her?" It aligned in my favour and I'm so excited for this specialized training from the other passionate scholars at the Centre for Indigegogy who embody the values of our culture and ceremony. My hopes and dreams are all for the betterment of my community. I want to bring all of my knowledge and skills back to Six Nations and work to help those who seek wellness and healing. I'm also forecasting to facilitate in a classroom setting. I'm putting that out there as it's something that came up during my studies at Laurier. My dreams just keep growing.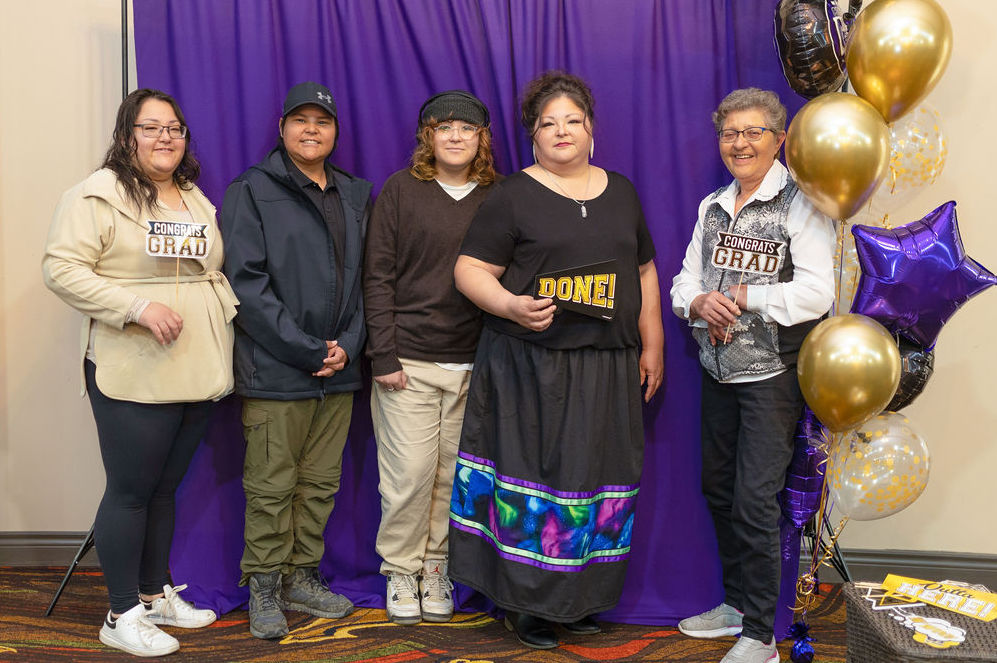 As you graduate with your BSW, what's one lesson you've learned that you will carry with you?

One lesson that I've learned during my undergraduate studies and will always carry with me is the importance of communication. It is the key to all relationships, right down to the way you communicate and relate with yourself. I communicated often with my profs when I needed support or just extra time. If you never make the ask, the answer will always be no.